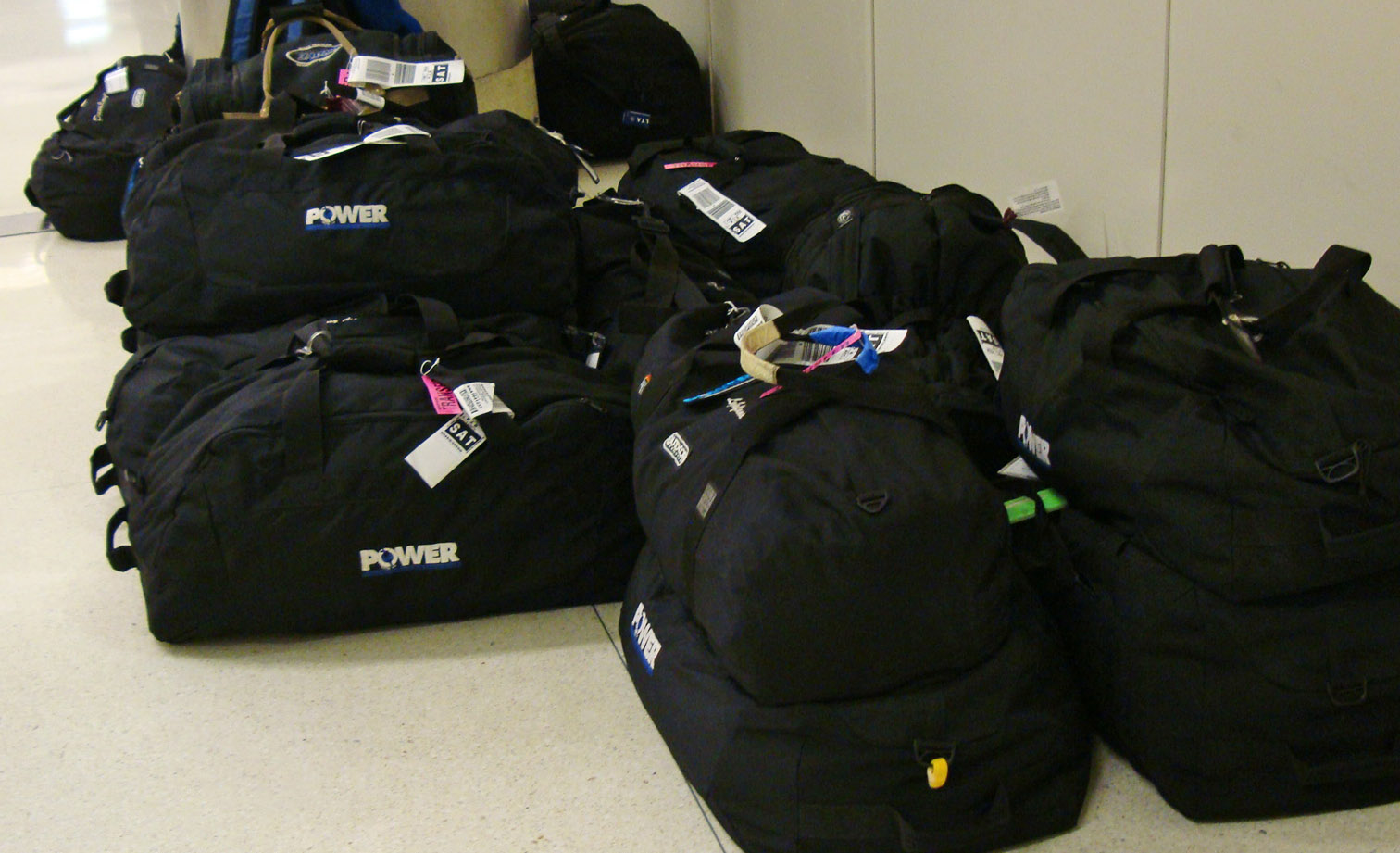 You will be able to check ONE bag at the airport (the one provided by POWER). You may bring a carry-on, but it must remain with you at all times.
CHECK WEATHER FORECAST THE DAY PRIOR TO DEPARTURE

Clothing
| | |
| --- | --- |
| Six POWER T-Shirts-Provided by Power | Underwear / Thermal Underwear* |
| One POWER Polo Shirt-Provided by Power | Socks |
| One POWER Sweatshirt-Provided by Power | Two pairs of shoes (No Dress Shoes) |
| Gloves* and Jacket* (Optional) | POWER Hat (Optional) |
Two or three Pairs of Pants (Jeans or Warm-ups, Please note long paints required for Sunday service)
Other Items
– Money ($50-$250 for snacks, power store, crossings, meals at airports and gifts)
– Wallet sized family photograph
– Camera
– Toiletries
– Tools: Hammer, Tape Measure, Utility Knife, Work Gloves, Canvas Nail Apron, Safety Glasses
– Bible
– Backpack or small carry Bag
– Disposable Rain Poncho
– Passport (A MUST) Please take a picture of your passport and have it on your phone!

Hygiene Donation Package– this is to be donated to prison inmates (no sharps objects or aerosol / pressurized cans) Suggestions – toothbrush and tooth paste, deodorant, soap, shampoo, comb, wet-nap, washcloth, hand lotion, nail clippers, white athletic socks. Also pack good condition denim jeans for donation to those in need.
This is all you need. Please do not over pack as storage space is limited. Thank you for your cooperation.
POWER shirt of the day or POWER sweatshirt or POWER jacket should be worn at all times.

Items noted in Green provided by Power prior to the trip.
* For extreme cold purposes only.