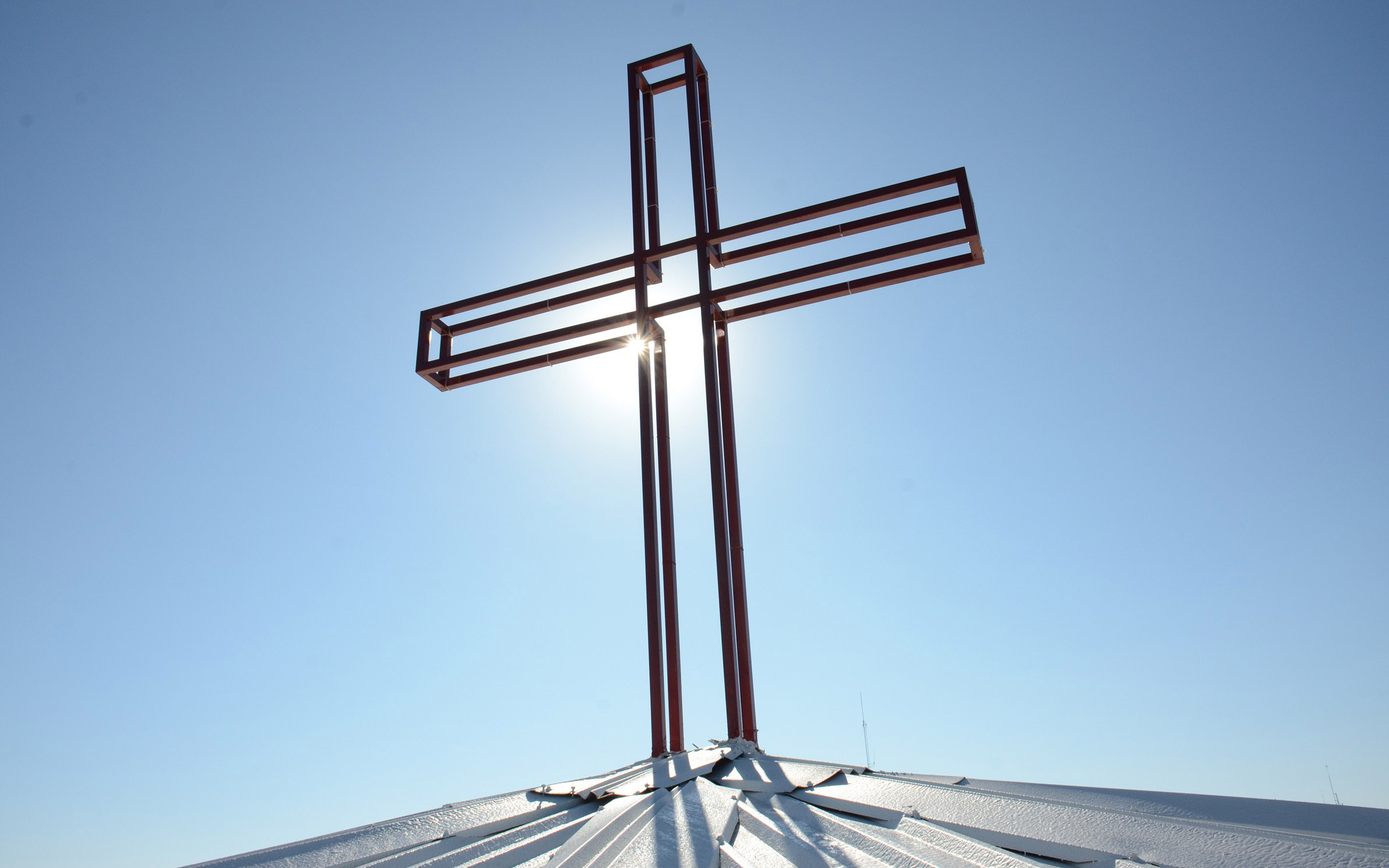 Power Ministry is purposefully non-denominational. It is our goal to promote the kingdom of God by finding unity among believers in Jesus Christ our Savior and Lord as we jointly seek to fulfill the great commandment and the great commission.
The Great Commandment
"Jesus replied: 'Love the Lord your God with all your heart and with all your soul and with all your mind. This is the first and greatest commandment. And the second is like it: Love you neighbor as yourself. All the Law and Prophets hang on these two commandments.'" Matthew 22:36-40
The Great Commission
"Then Jesus came to them and said, 'All authority in heaven and on earth has been given to me. Therefore go and make disciples of all nations, baptizing them in the name of the Father and of the Son and of the Holy Spirit, and teaching them to obey everything I have commanded you. And surely I am with you always, to the very end of the age.'" Matthew 28:19-20
Our Statement of Beliefs
In essential beliefs we will have unity.
There is one Body and one Spirit… there is one Lord, one faith, one baptism, and one God and Father of us all…" Ephesians 4:4-6
In non-essential beliefs — we have liberty.
"Accept him whose faith is weak without passing judgment on disputable matters…Who are you to judge someone else's servant? To his own master he stands and falls…So then each of us will give an account of himself to God… So whatever you believe about these things keep between yourself and God." Romans 14:1, 4, 12, 22
In all our beliefs — we show love.
…If I hold in my mind not only all human knowledge but also the very secrets of God, and if I have the faith that can move mountains — but have no love, I amount to nothing at all." 1 Corinthians 13:2
Power Ministry believes there is order in worship, but does not deny spiritual gifts given to individual believers.
Essentials
We believe that the Holy Bible is the inspired, infallible, word of God, in its original form and the supreme and final authority on all matters upon which it teaches; it is absolutely true and trustworthy and our standard of faith and practice.
We believe there is one true and living God, Creator of heaven and of earth, eternally existent in three persons, Father, Son and Holy Spirit.
We believe that man was created in the image of God, but as a result of sin is lost and powerless to save himself. Sin can be forgiven by personal repentance and the forgiveness of God through the sacrifice of our Lord Jesus Christ.
We believe apart from Jesus Christ all people are spiritually lost and because of sin deserve the judgment of God. The only hope for man is to believe in Jesus Christ, the virgin born Son of God, who died to take upon Himself the punishment for the sin of mankind and who rose from the dead so that by receiving Him as Lord, man can receive God's salvation and eternal life. Salvation cannot be earned through personal goodness or human effort. Salvation is a gift that must be received by humble repentance and faith in Jesus Christ.
We believe Jesus Christ led a sinless life, performed miracles, died on the cross to take upon Himself the punishment for the sin of mankind, died and rose from the dead bodily, ascended to the right hand of the Father, and will return in power and glory to fulfill the eternal plan of God.
We believe that the Holy Spirit convicts the world of sin and draws people to Christ. He also indwells those who have received Christ for the purpose of enabling them to live righteous and godly lives and gives them spiritual gifts to serve the church and reach out to a lost and needy world.
We believe death seals the eternal destiny of all people. At the final judgment unbelievers will be separated from God into condemnation. Believers will be received into God's loving presence and rewarded for their faithfulness to Him in this life.
We believe that all believers are members of the body of Christ, the one true church. Spiritual unity is to be expressed among Christians by acceptance and love of one another across ethnic, cultural, socio-economic, national, generational, gender and denominational lines. The mission of the church is to reach lost people and grow them into fully devoted followers of Christ.
Acts 1:6-9 When the apostles were with Jesus, they kept asking Him, "Lord, are you going to free Israel now and restore our kingdom?" "The Father sets those dates," He replied, "and they are not for you to know. But when the Holy Spirit has come upon you, you will receive power and will tell people about Me everywhere — in Jerusalem, throughout Judea, in Samaria, and to the ends of the earth." It was not long after He said this that He was taken up into the sky while they were watching, and He disappeared into a cloud.